By Brandon M. Suffel Contributor for Breakfast at Midnight April 15, 2020
Streaming services are winning, Chesapeake Energy commits to a 'reverse split', and Warren follows the trend of endorsing the favorite Democratic candidate: Joe Biden. Let's see what's up.
SuffelStocks™ on Twitter @SuffelStocks
Netflix Reaches its Newest High
Netflix today had outperformed every other stock on the market with no questions. They have been standing out as the light in the darkness during the coronavirus pandemic. They continue to provide content and endless entertainment for families who plan on following social distancing guidelines. It's an endless battle trying to decide which new series to start on the Netflix platform as there are numerous series' and movies' available for subscribers. I would argue Netflix is considered the most popular streaming service in the entire industry. You have the ability to stream almost anywhere. Let's see how shares performed today.
Netflix shares today saw their highest of the highs, ending at $426.75 (+3.19%). Despite dropping to $425 flat, in the after hours, $NFLX is still the hot topic of the stock market today. Investors who have been loyal, knowing the power $NFLX possesses in the market also what they continue to contribute – know they're safe with $NFLX. I like to say companies like $NFLX will never die because of the fan base and the number of users they provide their services to. Do I think $NFLX will have a dip eventually? Of course. Do I think $NFLX will see a higher share price than today's? Of course.
Chesapeake Energy and Their 'Reverse Split'
Yahoo! Finance – Shares of Chesapeake Energy Corp. suffered a record plunge to another record low Wednesday, as needing to multiply the price by 200 through a reverse stock split to regain compliance with listing standards validated investor concerns.
This move by $CHK was risky and brought hopes to primary share holders hoping a reverse split would attain to new investors with a larger number. I'm sure you don't know what a 'reverse split' is anyways… I really don't either, but I had to figure it out, and here's what I gathered.
Inevestopedia – A reverse stock split is a type of corporate action which consolidates the number of existing shares of stock into fewer, proportionally more valuable, shares. The process involves a company reducing the total number of its outstanding shares in the open market, and often signals a company in distress.
*It's important to note if you own shares of a company – and not many – the number of shares you own will be reduced close to none*
Chesapeake Energy $CHK has been facing substantial losses to their shares for the past year, and since their CEOs passing on March 2, 2016.
Shares today dropped $9.86 or (-37.58%) – after the reverse split.
Elizabeth Warren Endorses Biden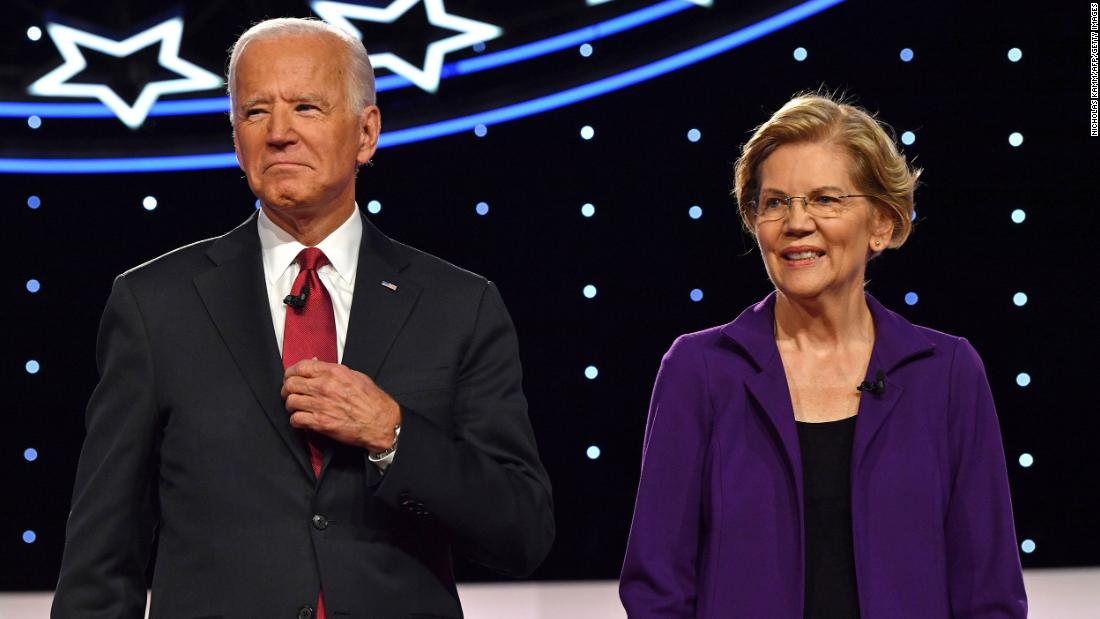 2020 presidential candidate and Senator of the state of Massachusetts, Elizabeth Warren, takes the oath to endorse presidential candidate and inevitable Democratic nominee for the presidency, Joe Biden. She follows the steps of former President Obama, who came after presidential candidate and Senator of the state of Vermont, Bernie Sanders. Sen. Warrens endorsement helps presidential candidate Biden significantly by aiding him to attain the group of progressive voters to which she accumulates a large portion of. I actually wouldn't be surprised if she were named the VP on his ticket. I personally see both her and presidential candidate Biden being a strong team in the progressive political movement. Even though they've shared and traded blows to each other on the debate stage, they both have a strong vision for the country with a similar progressive approach. I understand their disagreement on the healthcare debate spectrum, however, I think if presidential candidate Biden adopts similar policies as Warrens in that field, he will reel-in the votes needed to give him a boost against the current standing president who's hoping to win a second term.